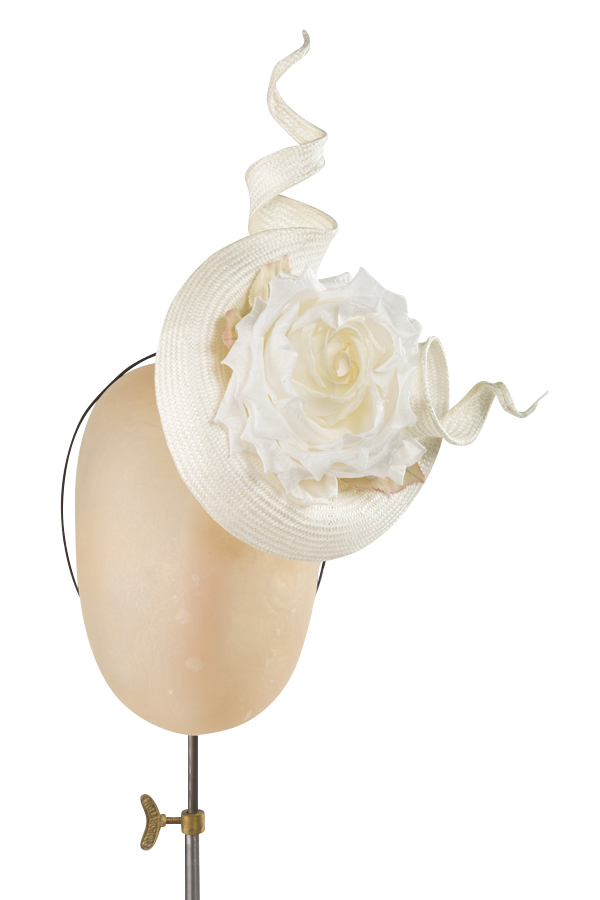 Effy Rose
A romantic take on the 'Effy' headpiece, Effy Rose is made from hand shaped parasisal straw twist on a pinopok base . Detailed with a beautiful blousy silk rose.
Secured using a bound wire headband available in black, brunette, blonde or grey to match your hair colour.
Measurements: Base 11cm.
Meets Royal Ascot, Royal Enclosure size requirements.
This piece is available directly from Lovehats.com
Please allow 3 - 4 weeks for completion prior to postage..
This piece also is available directly from Lovehats.com
This item is made to order so is non returnable.
Handmade in the UK.
Please Contact Us for postage prices if ordering from outside the UK.